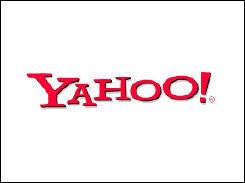 Yahoo! has announced a new service that will be kind of a big deal for the mobile arena. Yahoo! Mobile Publisher Services is a suite of services designed to enable publishers to increase the discovery, distribution and monetization of their content on mobile phones. The suite is comprised of Yahoo! Mobile Ad Network, Mobile Content Engine, Mobile Media Directory and Mobile Site Submit. That's a lot of mobile, so let's take a look at what each of these products do.

The Yahoo! Mobile Ad Network aims to make it easy for mobile publishers to have syndicated advertising served along with their mobile content and services. Publishers are allowed a large degree of control over the the ads displayed along with their content — the service gives them options to adjust ad formats (display settings, etc.), sponsored links and video or in-game placement.
Launch partners include MobiTV, Opera and Go2, with more advertisers expected to sign on in the coming months. Y! has stated that the first round of advertisements will go live in the second quarter of 2007.
The services focus squarely on aiding mobile producers in their quest to distribute their wares. Chief amongst these offerings is the Mobile Content Engine, a product that greatly improves burgeoning developers' chances of proliferating their content. The service provides producers of mobile content with the ability to make their content discoverable through Yahoo! oneSearch.
Yahoo! Mobile Content Engine is steered by the feature-set of Mobile Media Directory. This one is pretty transparent, but don't think that somehow doesn't diminish its value to the suite or the developers or, most of all, the consumer. Through the utilization of the Mobile Media Directory, Yahoo! Publisher Suite has taken a decisive step toward embracing user-driven mobile content. It provides an easy path for publishers to make their mobile media content accessible directly through oneSearch.
The service combines Yahoo!'s editorial knowledge and earch technology, as well as rating and reviews from Yahoo! community members, to push quality content along the path to recognition. For instance, information from a mobile game publisher could be made readily available through Mobile Media Directory. The data could show ratings and reviews that set it apart from competitors and direct people to the publisher's mobile site where the games are available for demo or purchase.
Rounding out the Publisher Services is Yahoo! Mobile Site Submit.From what I gather, this is essentially a method of efficiently marking mobile sites for indexing by oneSearch. It can apply descriptions and relevant tags to content so that it can deciphered accurately and delivered to consumers in an effective matter.
It is important to consider the relationship of oneSearch and Publisher Services. The oneSearch service is Yahoo! premier method of mobile content distribution. By opening it up to mobile publishers Yahoo! is answering the call for decentralized, universal information that was sounded with the birth of the Internet and has carried through to present times with blogs, vlogs, any other type of log, and now, mobile content.
As innocuous as this may seem, this is a vital movement in the charge toward the independence of information. Before the Mobile Web has even really cleared the gate, Yahoo! has developed a mechanism for users to conveniently distribute and monetize their content. Not even considering its wireless availability, the Mobile Web is quickly being positioned at the center of technological world of tomorrow.
This is a pivotal moment for Yahoo! It has struggled for some time with its identity and ways to distinguish itself from the juggernaut that is Google search. A continued play at content delivery and a broadening of its scope as a information hub, rather than just an index, is undoubtedly an imperative step toward realizing its goals and seizing share from soon to be wildly active market before it comes too saturated.