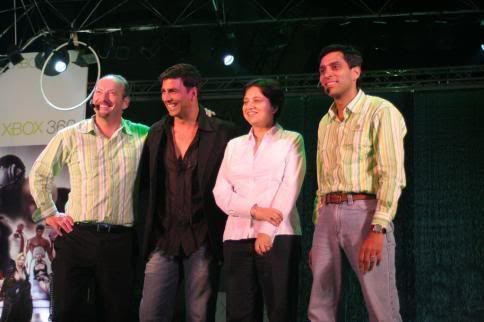 On September 23, Indian gamers were finally introduced to next generation gaming. Microsoft decided to bring the Xbox 360 to India, making it available in a total of 31 countries. India will be receiving 25 initial launch titles, and will then have 7-10 games added monthly.
Codemasters also has given a hand in developing Yuvraj Singh International Cricket 2007, with Indian gamers to be its primary audience. The launch event included Bollywood icon Akshay Kumar and Indian cricket superstar Yuvraj Singh involved, and Microsoft taking a few hits at Sony:
Peter Moore is in India and taking potshots at Sony (when asked why the PS3 has not been announced by Sony for India he replied "because they forgot games are fun and are meant for everyone.").
Ouch!
Xbox 360 Reaches India [xboxic]