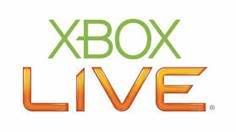 Starting September 20th, Xbox Live has an answer for all of us game junkies who can't afford to fly to Japan for the Tokyo Game Show. The Xbox Live community will be able to download tons of video game demos, videos and more stuff featured at TGS 06.
That's not all either: Xbox Live will also give users access to X06, which takes place in Barcelona, Spain. We've had this opportunity before with E3: Bringing It Home , and it's really a great idea.
There's nothing worse than listening to your friend tell you about how he got his hands on Metal Gear Solid 4 , and how it won't come out for another bazillion years. The downloadable content will cover a nine-day period, and we will be able to choose from over 100 different pieces of content to download. Yikes, that's quite a bit of 360 hard drive space. You can also check out information at Gamespot the old fashioned way.
TGS And X06 Live [xbox]