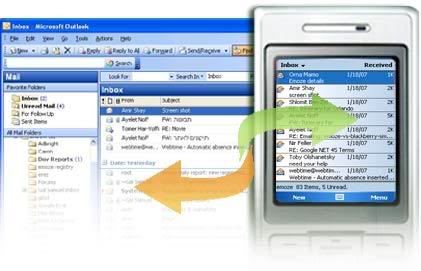 Emoze is a dream come true for business folk out there who are still holding out and refusing to accept that corporate issued Blackberry. Emoze claims the free push email service will work on any mobile phone that has email functionality. It even works behind corporate firewalls, has military-grade encryption and its been designed to support all cellular and wireless networks. So how does it work?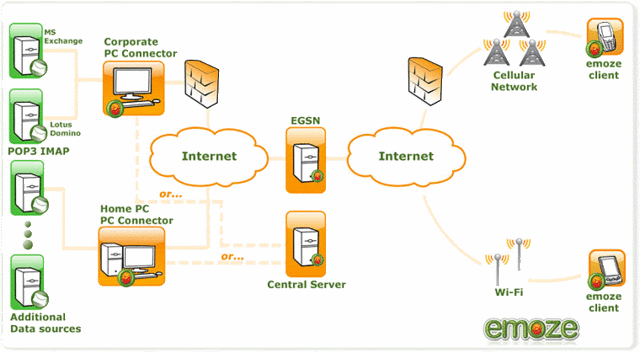 According to the fancy diagram, Emoze is comprised of three architectural components:
1. emoze PC Connector
2. Emoze Global Service Network (EGSN)
3. emoze Mobile Client
The Emoze PC Connector is an app that can be installed on any Windows based PC (corporate or personal) and it's optimized to work with Microsoft Exchange Server or any POP3/IMAP Mail server.
The Emoze Global Service Network is a globally accessible network that manages multiple connections to various carriers and networks on a single PC Connector. CDMA, GPRS, 1xEV-DO, UMTS, Wi-Fi and any future networks will be supported.
The Emoze Mobile Client is the mobile app that syncs with EGSN and fetches all your important emails.
Emoze is currently only compatible with Windows, but Mac OS compatibility is in the works. If you're reading MobileCrunch then the odds are your Device OS and Mail Apps are up to snuff. Did I mention that it's completely free?