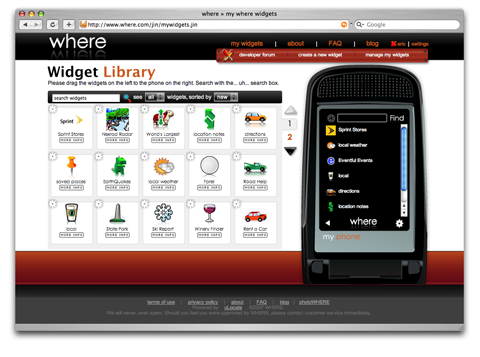 Publishing your location-based wireless applications to your handset just got a whole lot easier.
That's because of location-enabled mobile applications developer uLocate Communications' new mobile GPS widget platform, WHERE.
Now available on several Sprint phones as of today, WHERE works with GPS location technology to enable WHERE Widgets to be placed on these handsets.
The process is easy: users add WHERE Widgets to their WHERE handset application in one of two ways: by selecting from menus that live on the handset, or by dragging and dropping them from the Where.com directly to the phone.
Developers wishing to write WHERE Widgets would use the PHP and Ruby-complaint.WHERE mark-up language and scripting utilities- which makes it possible to create WHERE apps on J2ME and BREW handsets.