Join us for our first reader meet-up! The event will coincide with Digital Life in New York and we're planning giveaways, an open bar, and the chance to meet and abuse CrunchGear editors John, Blake and Josh.
When?
October 13, 2006 – 7pm
Where?
Under the Volcano
12 E 36TH St (Cross Street: 5th Avenue)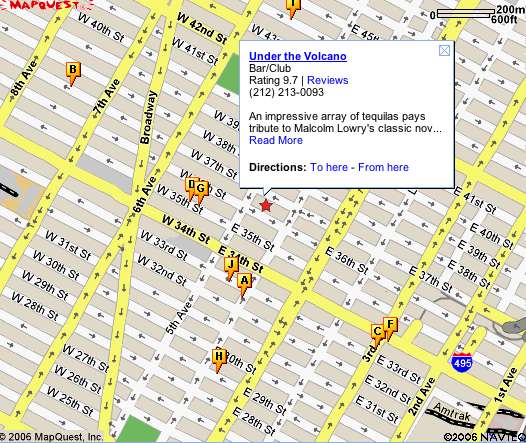 Add your name to MollyGuard to reserve a spot. We'd like to get a headcount before we make all the final confirmations, so please respond ASAP.
If you'd like to sponsor the event, please drop Jeanne, our sponsorship mistress, a line. We'd love to have some exhibitors at the event, so if you'd like to show off your wares to a group of cool CrunchGear fans, the more the merrier.